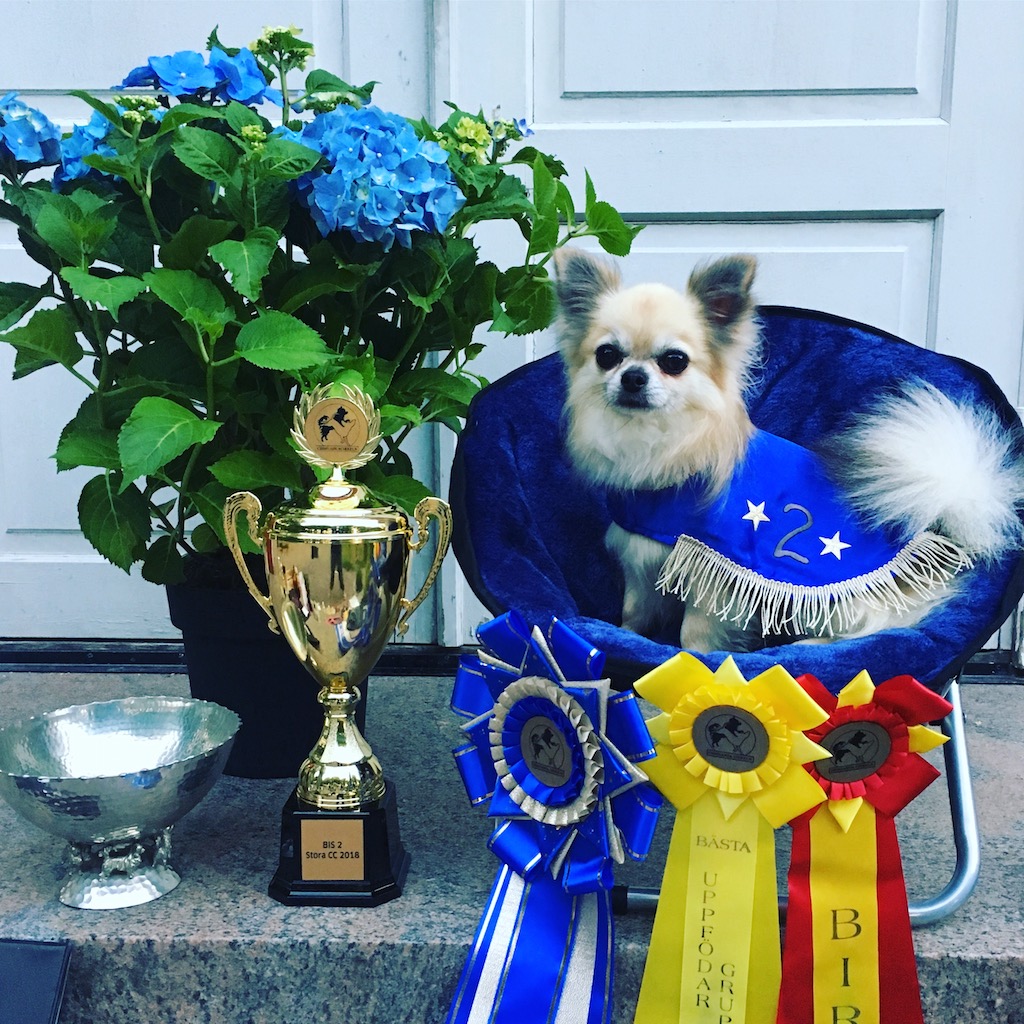 Our big annual Chihuahua Breed Special Stora CC with around 250 entries!
Musse Best of Breed and Best In Show 2!! So very happy! He has one time before been BOS and BIS3 at Stora CC. And first time my breeding is BOB!
In SC Thomas Best male 3!! Beat all champion males! (15 in just Ch class).
Later also BIS4 Junior!
Extremely hot days!!! Like it burned in the skin just being in the shadow (or no shadow existed but under the tent). Crazy really!Miranda (as I told you before) is not good in such terrible heat. She ot EXC but no place.
Breeders group was 3 in LC and 5 in SC.
Thank you Chihuahuacirkeln for an amazing show! Thank you sponsors for all prices we got!! Congrats to all happy winners.
Thank you my dear friends; Lisa Göl, Annica Vidman, Helen Perkhed, Lena Fredriksen, Lorettah Bortinna for showing my breeding, helping out in group and for very cosy days! You are the best ♥
Stora CC Chihuahua Special Sweden
Results
LC

BOB BIS2 Chi's Lovely Cassio

EXC Chi's Lovely Miranda

EXC Chi's Lovely Balthasar

EXC Chi's Lovely The Queen

Breeder 3 HP

-

SC

BM3 BIS3 Junior Chi's Lovely Sheriff Of Wiltshire

EXC2 CK Chi's Lovely King Simonides

EXC Chi's Lovely Lady Goneril